Originally this blog was going to be titled Oct/Nov, but there's been so much going on, it's easier to label it as Sept/Oct and start afresh with a November blog in the next few days.
September carried on being incredibly busy, between 5 days of live-streaming the MU Graduations, working at the
Higher Options fair
in the RDS, preparing new kits and software for the MU students, multiple edits and DVD productions, as well as trying to organise rooms and studio space for the series that was shooting here, it was a busy busy time. That series is starting into post-production now, once we have an air date, we'll let you know!
The end of September saw the return of the
Maynooth Uni. Media Studies
students, as well as the arrival of our new postgraduate course students who've been working closely with their course coordinator Seb, so the classrooms and corridors have been full of students of all ages as the Transition Year days have also started back!

Towards the end of September and into October, Seamus spent some time filming former students from St. Patrick's College in their current careers, as the college launched their SPCM225 commemorations. The year 2020 marks the 225th anniversary of the opening of the College, and former graduates, including GAA star Ger Brennan and RTÉ news correspondent Sinead Hussey, spoke of their time in Maynooth as a special time in their lives. With several former St. Patrick's graduates working here in Kairos, it's something we can attest to as well.
On Oct. 4th, the video that we worked on with the
Poor Clare Sisters
in Galway launched on Youtube. A beautiful piece entitled "Calm The Soul" arranged by Ian Callanan, you can watch it back on their YouTube
channel here
.
Less than a week after those launches, we moved into Buswells Hotel for another launch of sorts, this time a live-stream from
Social Justice Ireland,
as they launched their Budget 2020 Response, with viewers tuning in from Ireland, UK, Europe and USA. You can watch that back on the Social Justice Ireland YouTube
page here
.
Finbarr was blessed to be in Rome on October 13th for the canonisation of John Henry Cardinal Newman, who is remembered in the
Newman University Church
on St. Stephen's Green, where we've had the privilege of broadcasting both TV and radio Masses from over the past few years.
Ita has been working again with Trocaire and DCU recently on some videos, and has also been working on some new areas for our website, which we'll aim to launch by the end of this year, all going well. In fact, we've had to take in an evening assistant to help Ita and Séamus with some of the late evening edits. Pip (the Editing Pup) is settling in to her new role nicely and another set of eyes on an edit is always helpful.
The end of October is fast approaching, with several more days of live-streaming the Maynooth Uni. graduations, more corporate shoots, and more TY students visits - and it was great to discover that the future of film making is safe in the hands of the next generation, as Stellar Sean, aka
Sean Treacy
,
was one of the TY students who was with us for a TYTV day recently.
So that's it for the moment (!) and we'll update you mid-November with our goings on then!
A quiet TV studio, pre TY and MU students...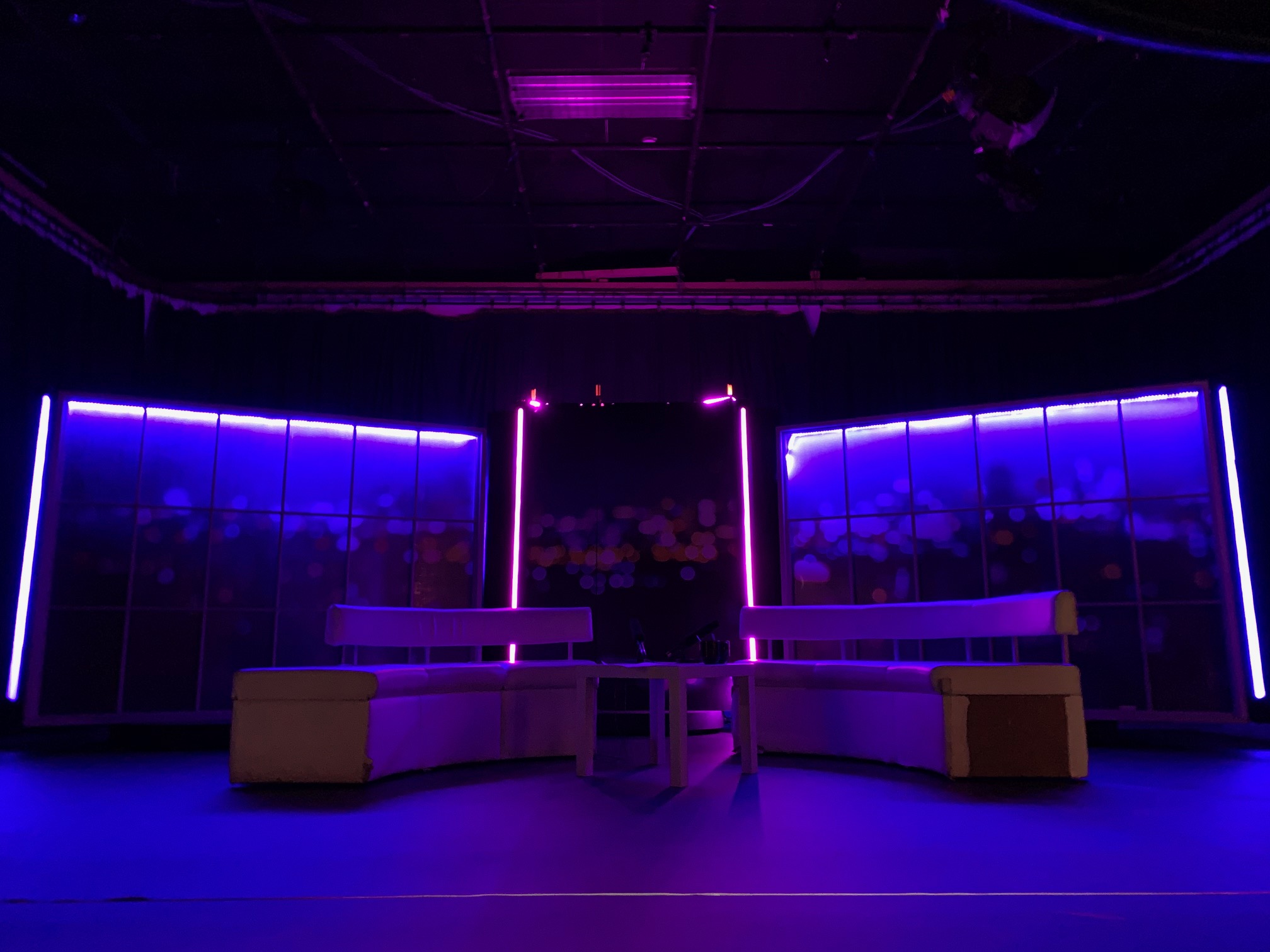 Pip supervising some edits...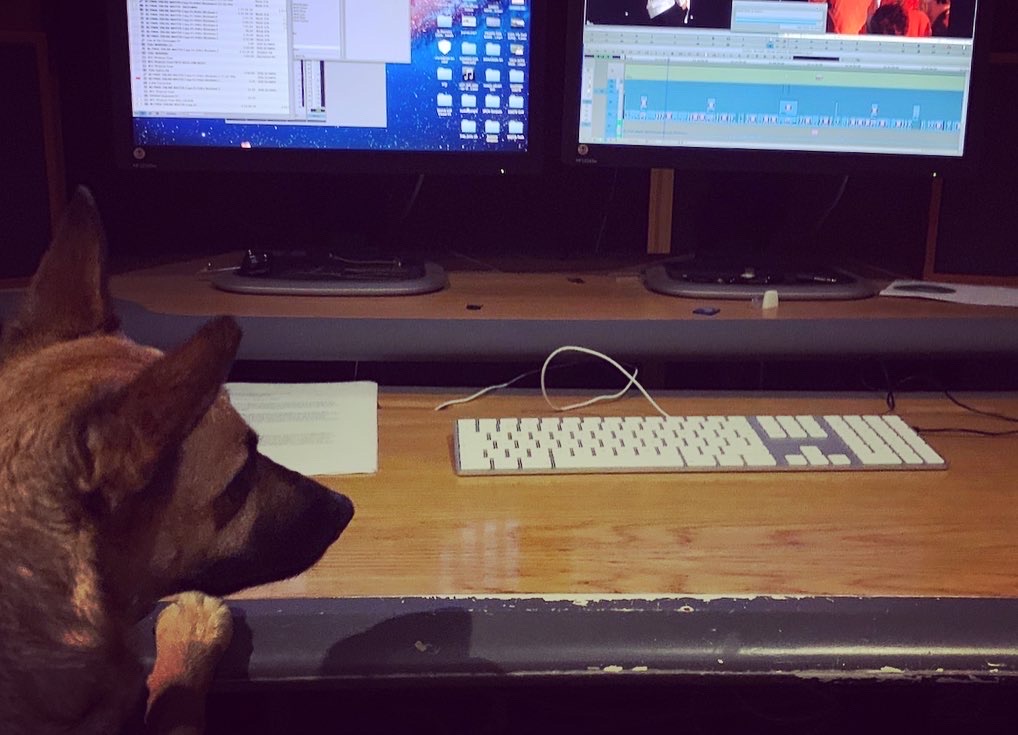 Live-streaming with Social Justice Ireland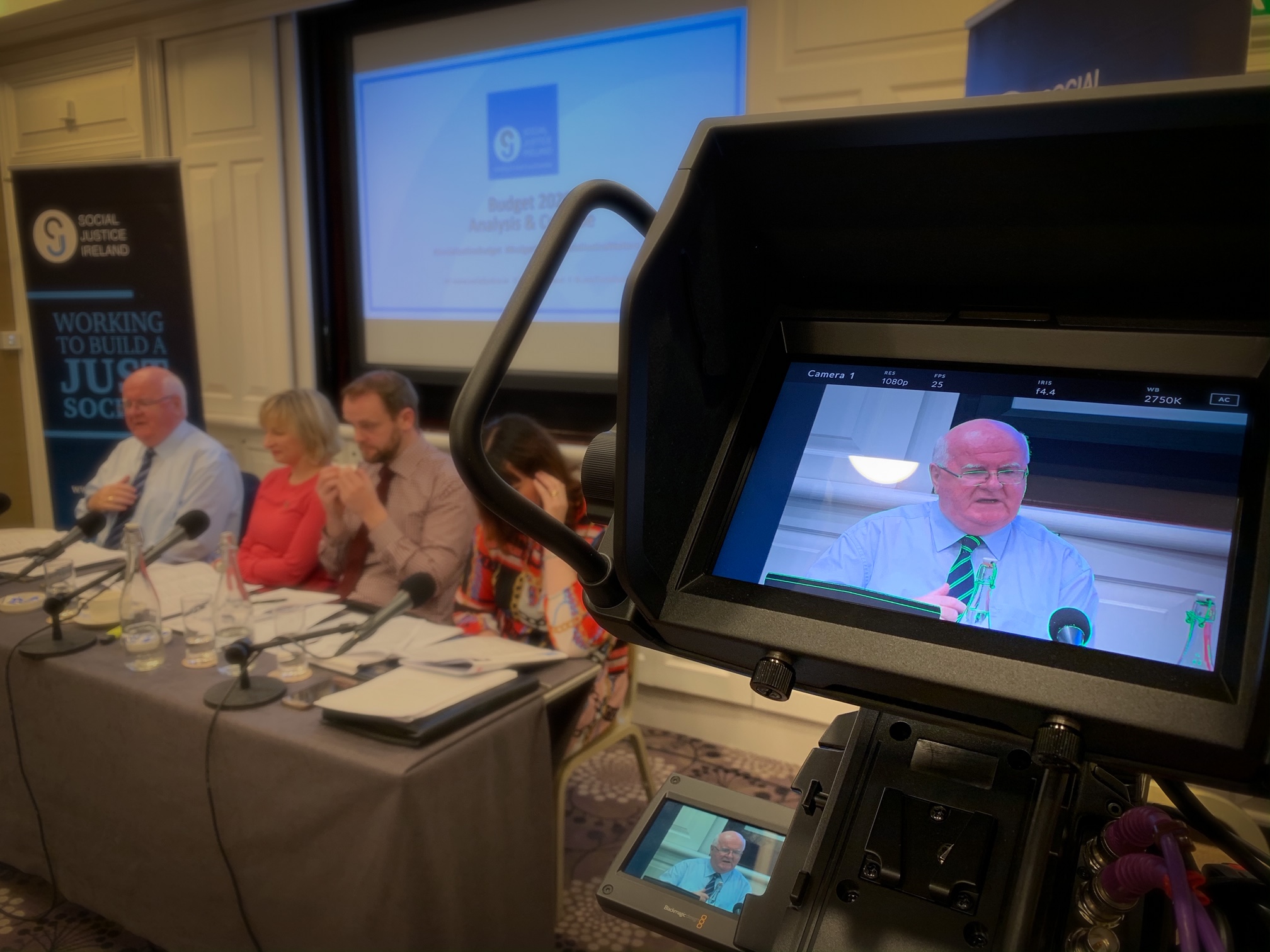 View from far behind the camera at the Maynooth University Conferrings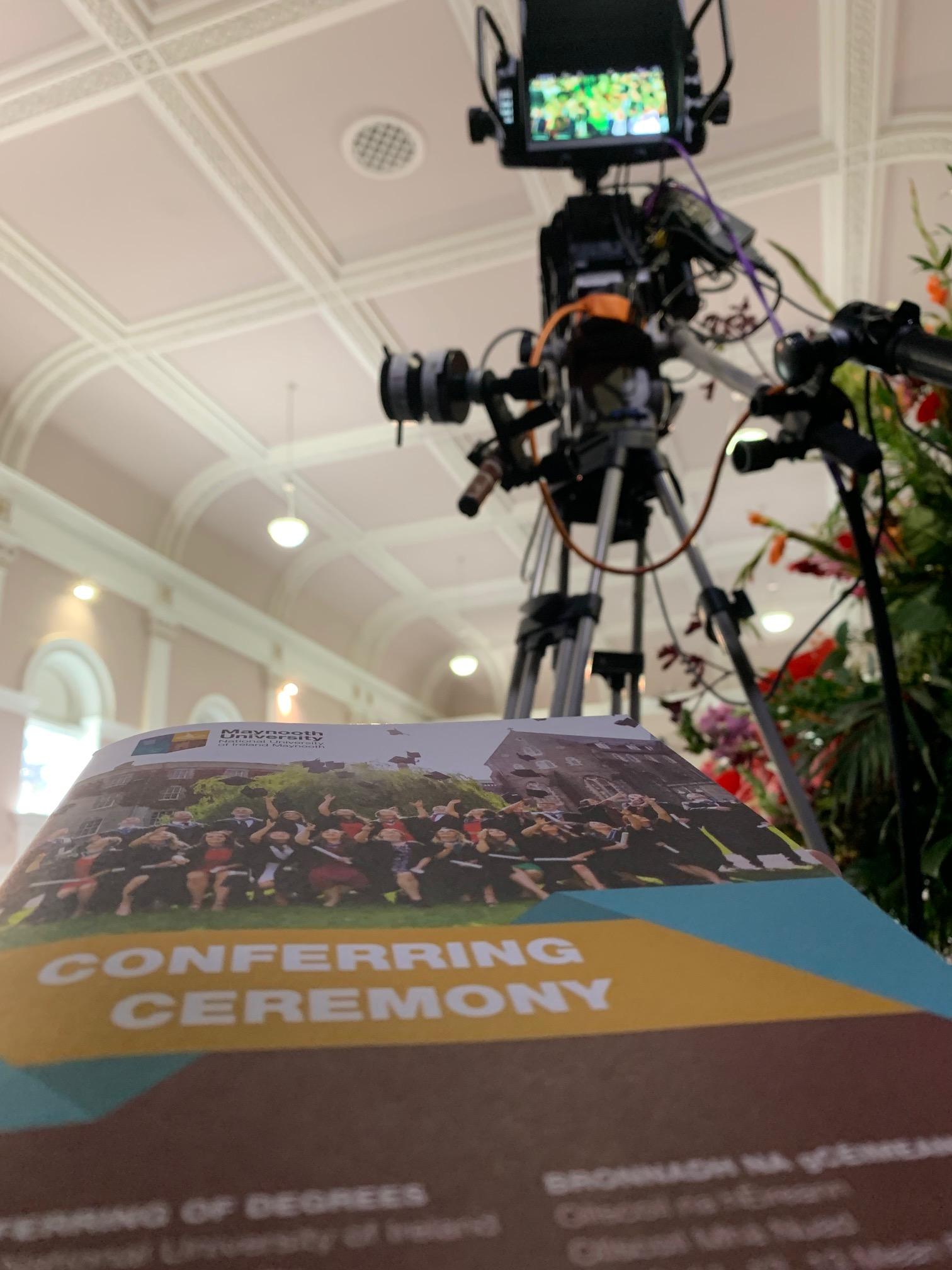 Irish Times Higher Options fair at the RDS.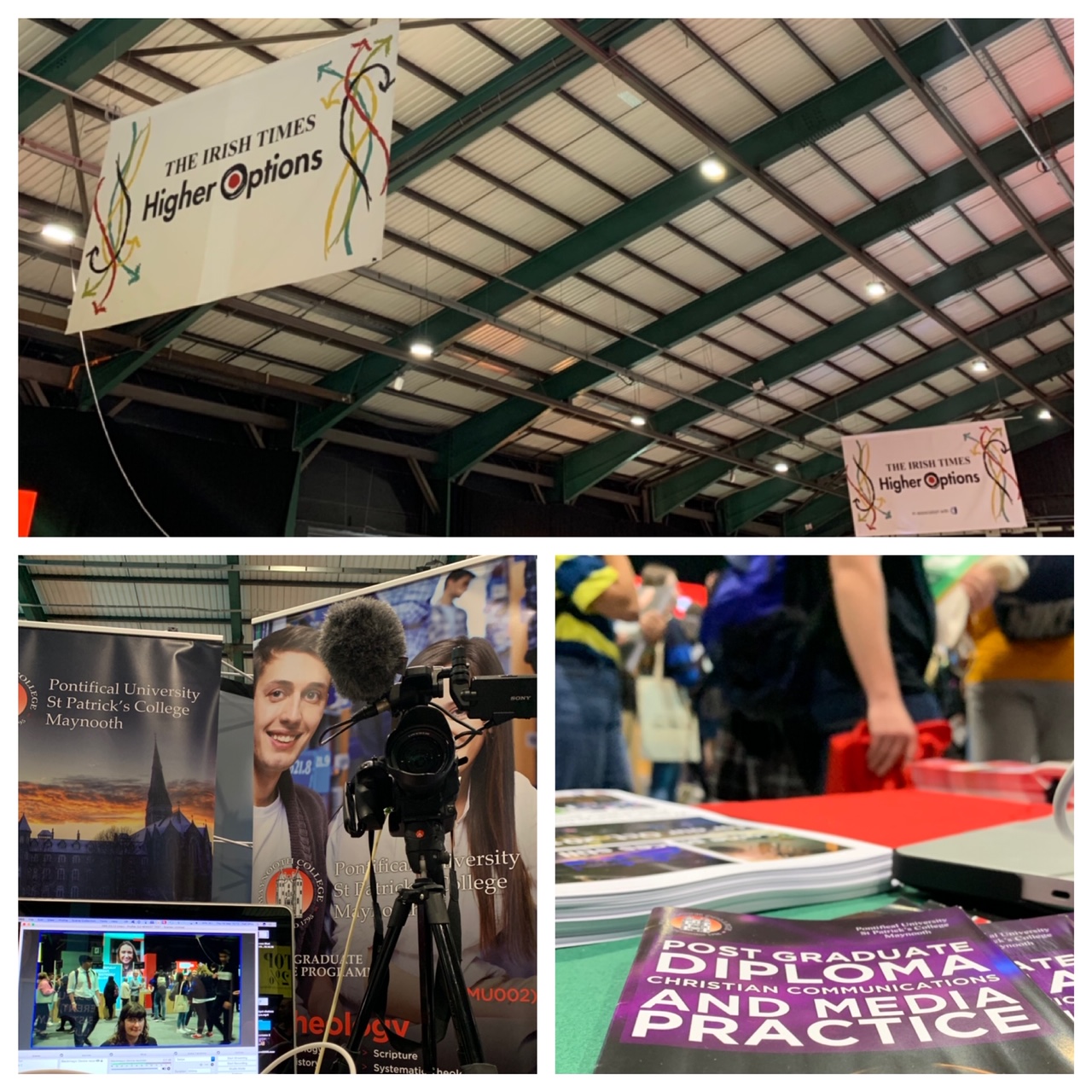 Two St. Patrick's College graduates, our camera-man Séamus with RTE reporter, Sinead Hussey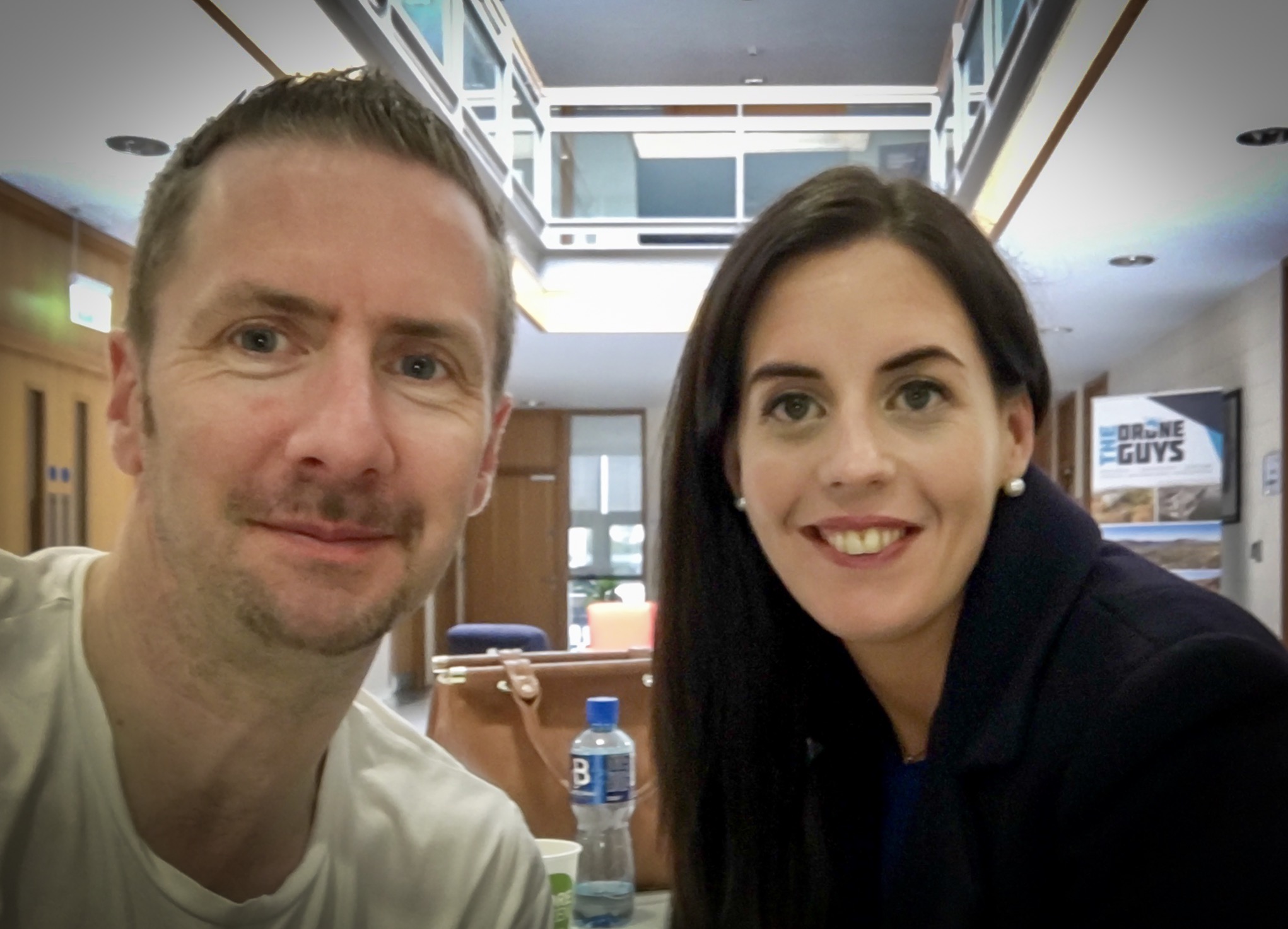 Ger's happy to see the new kit arriving..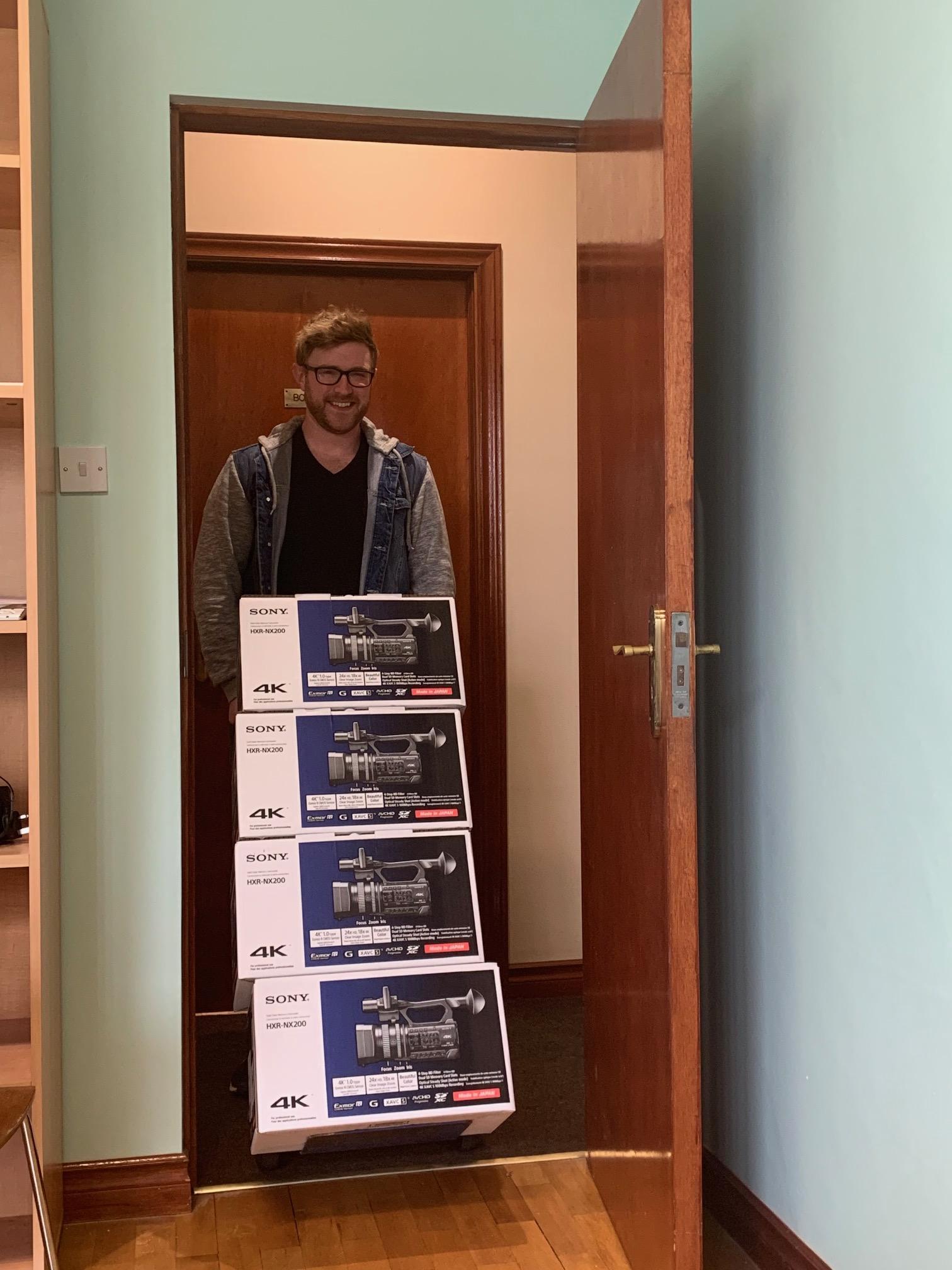 New kits all neatly packed away!