It's hard to believe it's been a full year since everything everywhere suddenly changed. We've been incredibly fortunate as a company to be able to keep going throughout it all - there's been some busy times and quiet times, but the latter certainly help make the former easier to appreciate!
In true production style, we have had several weeks where things are all happening at once (edits, ads, live-streams and shoots) and weeks where we've had time to try and appreciate the brighter evenings and the signs of Spring as they arrive around the DWM campus.
As we mentioned in our last post, our neighbours in SAM had been giving the Quadrangle a bit of a revamp...and yet, since then, it's had an even bigger revamp with the arrival of a production company working for Amazon Prime who are currently in mid-production of a new series (we'll tell you more when we're allowed to).
While last year some of our rooms were transformed into private hospital rooms, this year we've been fully transformed to a hospital in the UK. With a black cab parked outside, NHS signs on all the maps of the hospital, our quadrangle has transformed into an outdoor gravel-filled garden, with new plants and a new paint job too! There's a sneak peak down below.
We were lucky enough to work with our neighbours in St. Patrick's College Maynooth again, this time helping to broadcast their beautiful celebration of Mass for St. Patrick's Day from their college chapel for RTÉ. This can be viewed on the RTÉ Player
at this link
until April 15th.
We've also been back working with Clongowes Wood College as they live-stream their Sunday Masses for the wider Clongowes community. This was a project we began to work with them on in October of last year, with the idea being that within the academic year, the students themselves would be able to set-up the live streaming equipment and cameras and film the Masses themselves. Alas, Covid has put paid to regular practice for the students for the above so we're still guiding them somewhat.
However, it's been wonderful to see the progress being made amongst the students, and it's reassuring to know that there's another generation of camera men coming through who will be able to film and live-stream with ease by the time they finish secondary school. You can follow the Clongowes Masses, which usually air 2/3 Sundays a month depending on the school calendar by visiting their Church Services page at
www.churchservices.tv/clongowes
Along with those bits of streaming and filming, we also worked with the Notre Dame Centre for Faith and Reason based in the stunning Newman University Church on St. Stephen's Green, helping to share their story of their work here in Ireland and their celebrations for St. Patrick's Day. While we're used to moving around churches quietly with equipment, it was was a wonderfully calming experience to film at their weekly Taize prayer service, which you can view on their YouTube
channel here
each Tuesday evening at 6pm.
As March is drawing close, we're also preparing for our Easter Ceremonies for RTÉ, which will be broadcast from the Basillica in Knock for Good Friday and Holy Saturday, as well as prepping for the return of our Maynooth Media Studies students who are finally returning onsite for their practical classes. It'll be lovely to have that student buzz back on our corridors, and here's to hoping this is the last semester that things are so surreal for!
A slightly different looking Quadrangle...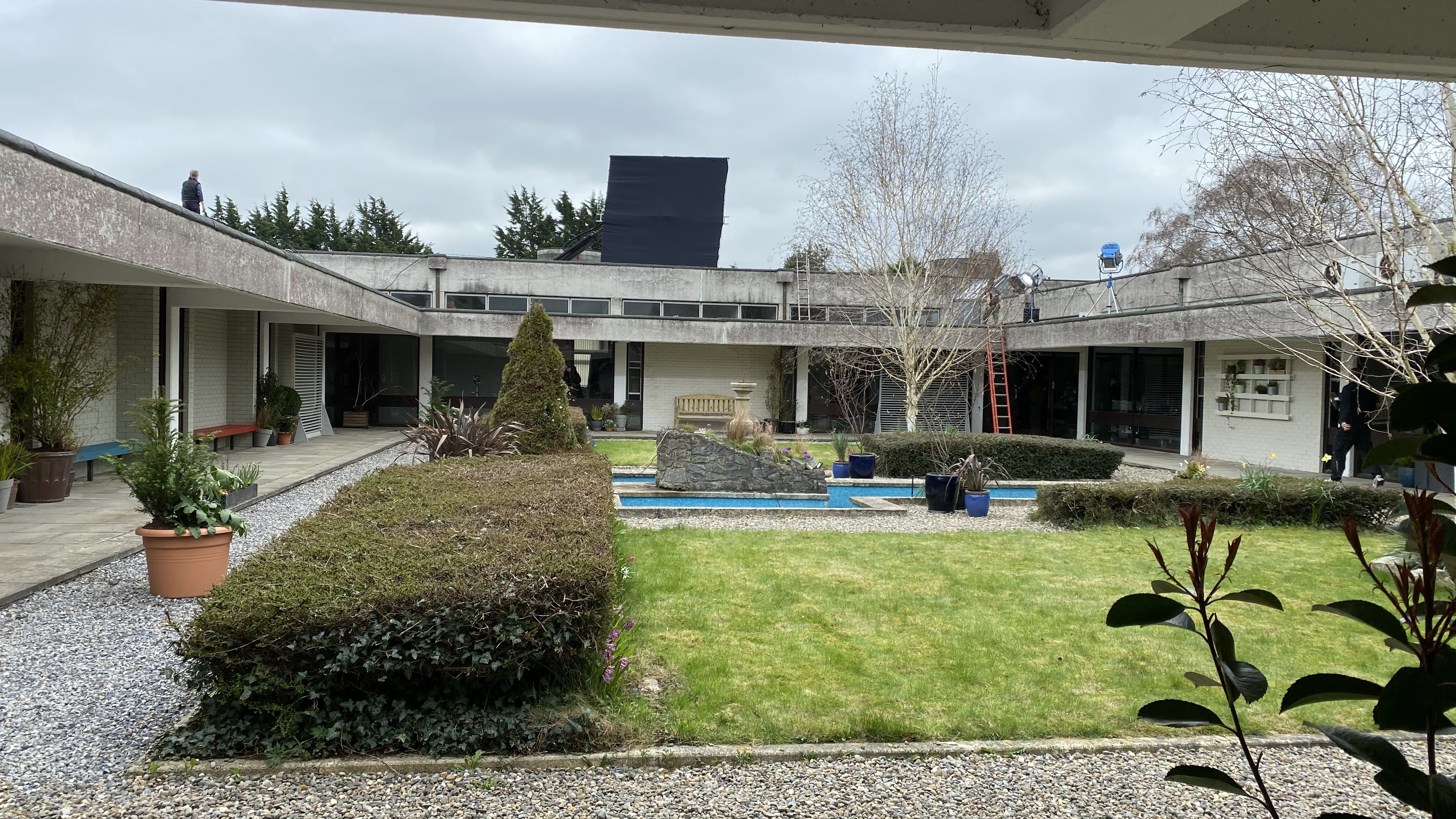 Stained glass windows and sunshine and cameras in the SPCM College Chapel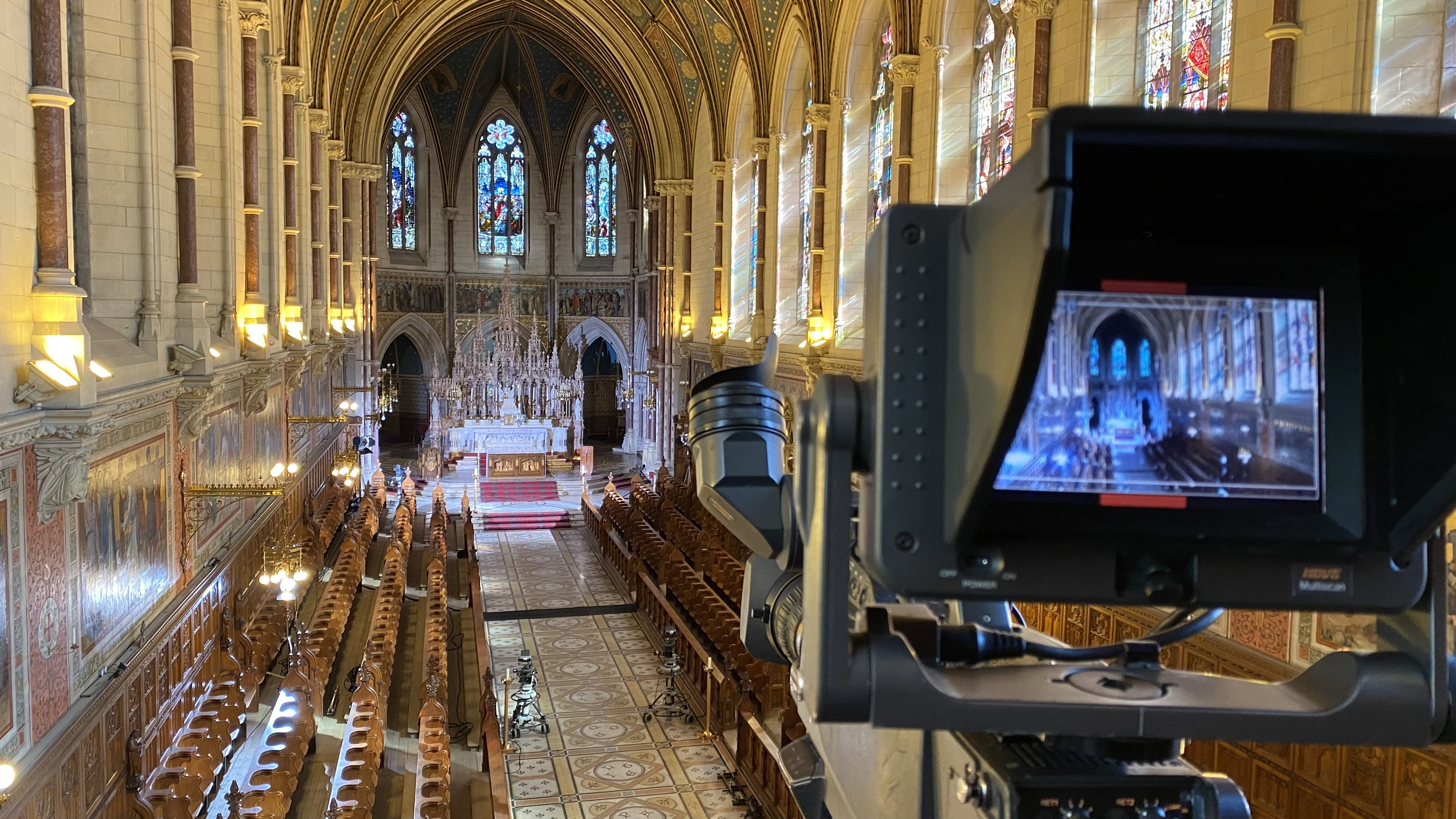 Live-streaming Mass with Clongowes Wood College...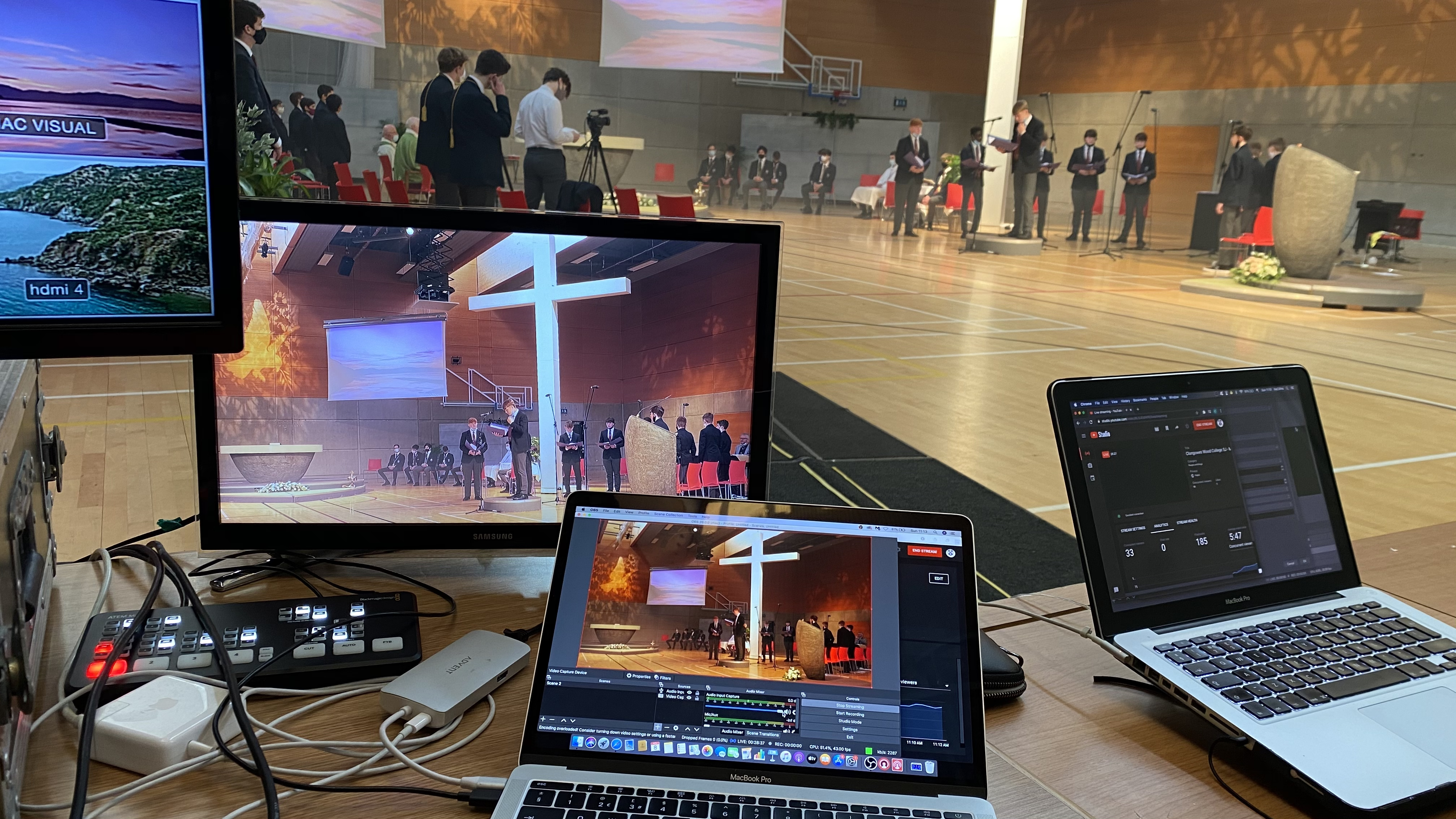 Filming Taize Prayer with the Newman Centre for Faith and Reason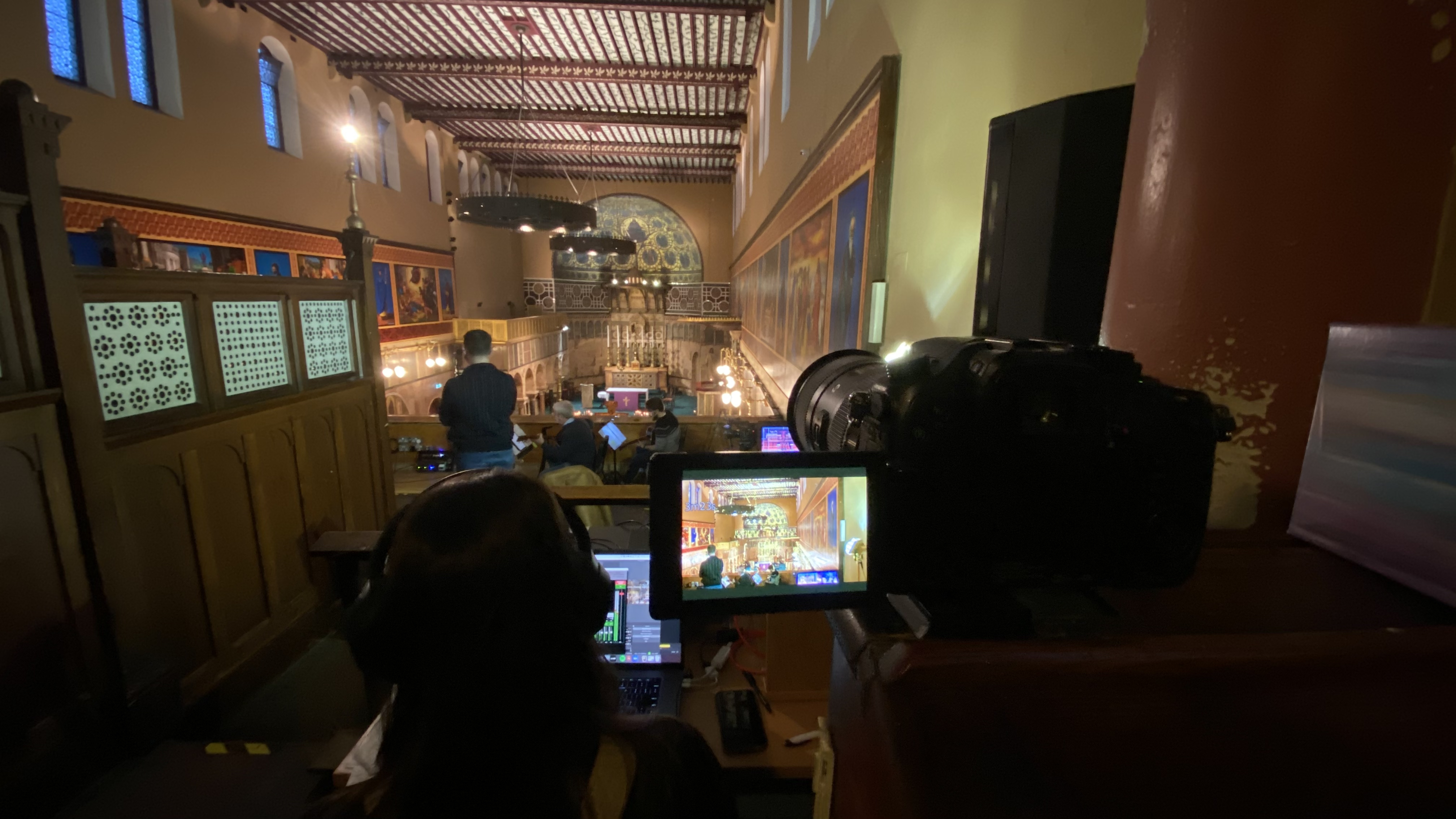 It's usual to have someone in the hospital bed before you bring them flowers...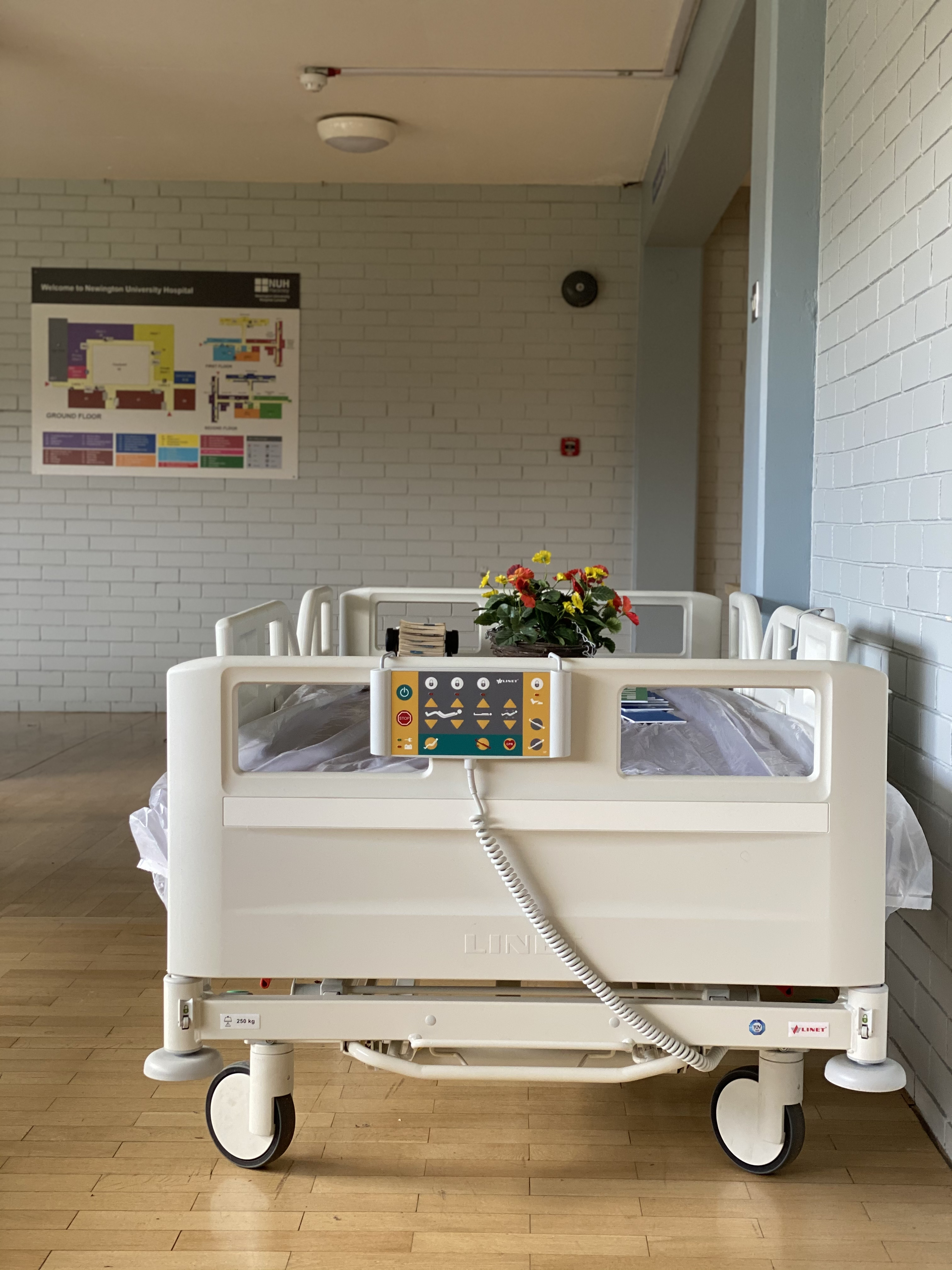 Camera waiting for action with Amazon...