We appreciate how cliched it sounds to say we've been too busy to blog....but....to be fair, clichés usually have a basis in truth!
Since our last post, we've had the pleasure of several live-streams, one of which included a few days at the beautiful
Ballyvaloo Retreat Centre
in Co. Wexford, working once again with the Sisters of the DMJ - the Daughters of Mary and Joseph. In 2017, Ita had traveled to Belgium to
film a documentary
with the Sisters as they journeyed on a pilgrimage to celebrate the 200th anniversary of their founder. This time, they live-streamed several days of their Chapter to their Sisters around the world, from Belgium to Africa to the USA; and afterwards, received great feedback from the communities who tuned in; despite the time differences!
We also worked again with
Social Justice Ireland
, as they launched their Budget Proposals for Budget 2020 from Buswells. We're looking forward to working again with them later on this year from the same location when they give their response to the Government's October Budget.
We bid farewell to the last of our Maynooth Uni.
Media Studies
students at the end of May, but between students returning key fobs, looking for references, looking for help with showreels and tidying up the studio, the classrooms, and the student equipment, it feels like they've only just left!
Our TV studio has been booked for a few chunks of the summer....alas, due to potential spoilers, we're not at liberty to say for whom or what, so we'll wait until the productions are finished shooting, the edited programmes aired and then we'll spill the beans. Suffice to say, we're looking foward to seeing it all pan out!!
We've also enjoyed working with
DCU
on a new pilot series of educational videos for teachers, which has been both enjoyable and challenging - it's not easy to try and persuade a class of 5 year olds to pay attention to their teacher rather than the giant camera in the back of the room! It was both a pleasure and a privilege to see just how hard those educators worked with the various classes, covering different topics in different classrooms over the course of a few days.
Finally, we and the
SVD
had a wonderful day in the middle of June, when we were asked to film a double ordination which took place in
Huntstown Church
. We've had the pleasure of working with both (now!) priests on a few occasions over the last few years, and it was a privilege to be filming as Archbishop Diarmiud Martin and their fellow SVD confreres welcomed them into the priesthood. May the joy that was shared on that day with their friends, their families and their brothers in Christ stay with them always.
DMJ Streaming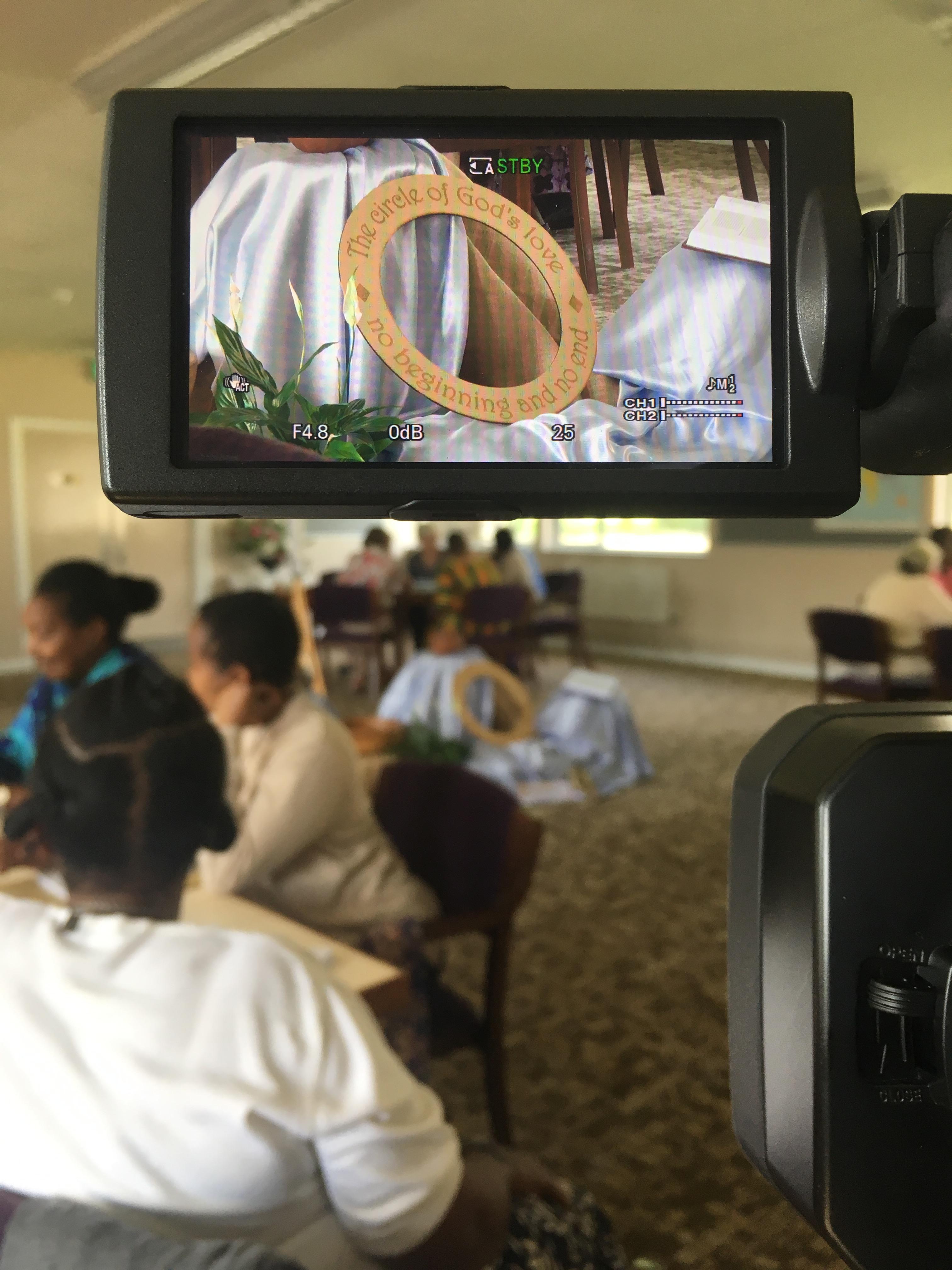 Archbishop Diarmuid Martin speaking at the Ordinations