Well what a month it's been. Our last blog (which we forgot to publish til today!) was written at a time when CV19 numbers were climbing higher and higher, and everything seemed that little bit more difficult. Thankfully now in early February, they've started to decline, and while we're a long way from being back to normal, it's some sort of progress. We've been fortunate here in that even though we haven't had many external productions on, it's given us a bit of time to sort through the archives and tidy up the studio a bit. It also means a much shorter blog than normal as writing about tidying up isn't all that interesting!
It's still a very strange time onsite here though, as typically at this time of year, the new batch of MU First years are arriving in, our TY groups are normally at a high level and we're out and about filming. However, there's new projects ahead, and hopefully once the country re-opens we'll be able to share a bit more about those projects with you.
We were privileged to be able to stream the Profession of Perpetual Vows online for some of the SVD Seminarians in January, as CV19 restrictions meant that families couldn't travel to be with them on their special day. It's rare that a live-stream is as stress free as this was, but when you're setting up a 2 minute walk away from the office, it's nice! With viewers tuning from everywhere across the world, from Ghana to the West Indies, it was wonderful to be able share this event in their path to the priesthood with so many.
Finally, while it sounds cliched to say, there is a lovely stretch in the evenings, which means now that often when we leave work, it's still bright outside, as opposed to this time last month when it was still dark and wet and cold - even the arrival of the sneachta promised this week makes the world feel a little fresher! We're very thankful to our neighbours at
SAM
who are working on a renovation of the Quadrangle, with everything from faery lights to new plants and flowers, which are brightening the place up! Spring is almost sprung, and we look forward to the even longer and brighter days as they arrive!
sneachta ag teachta!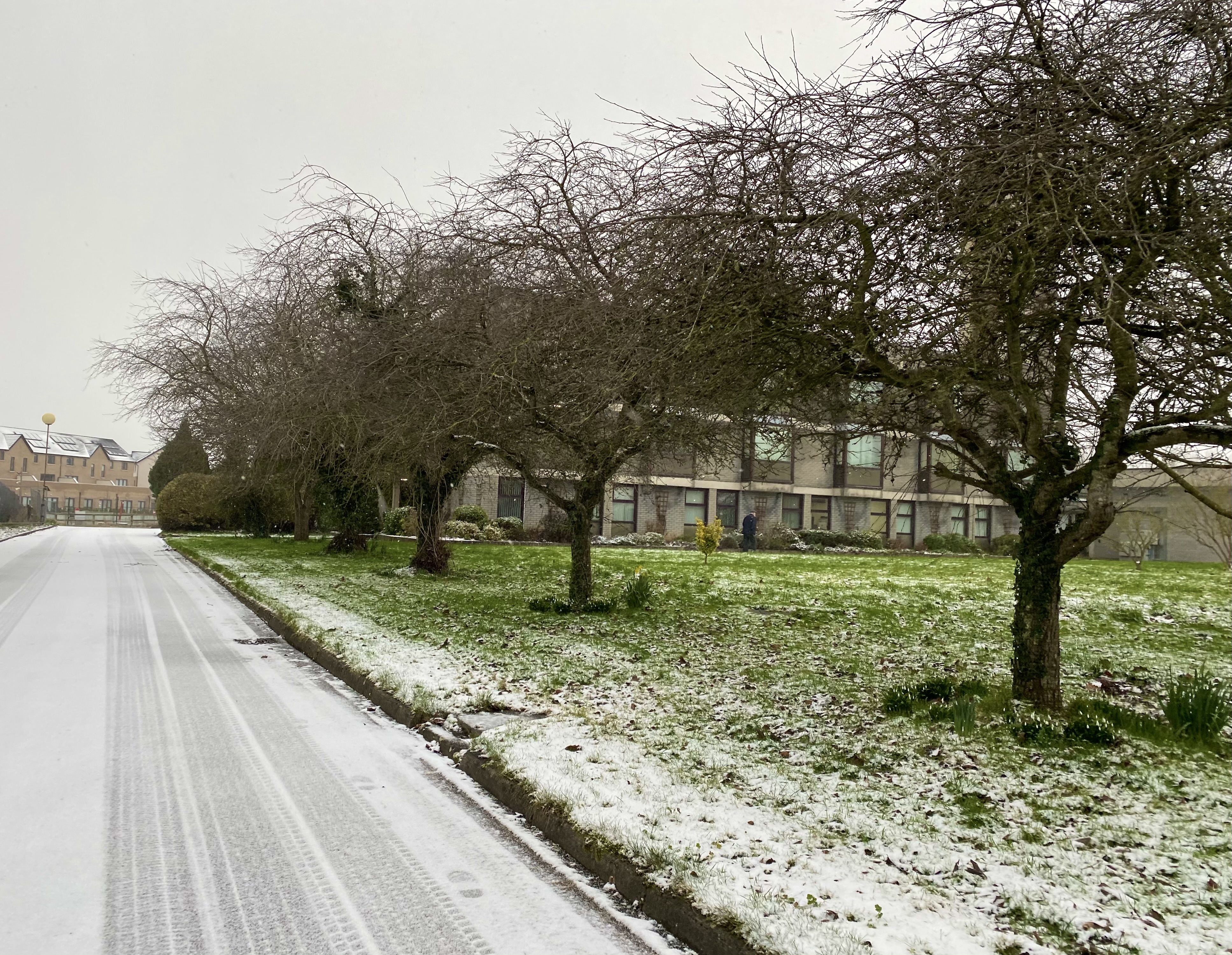 Snowy skylights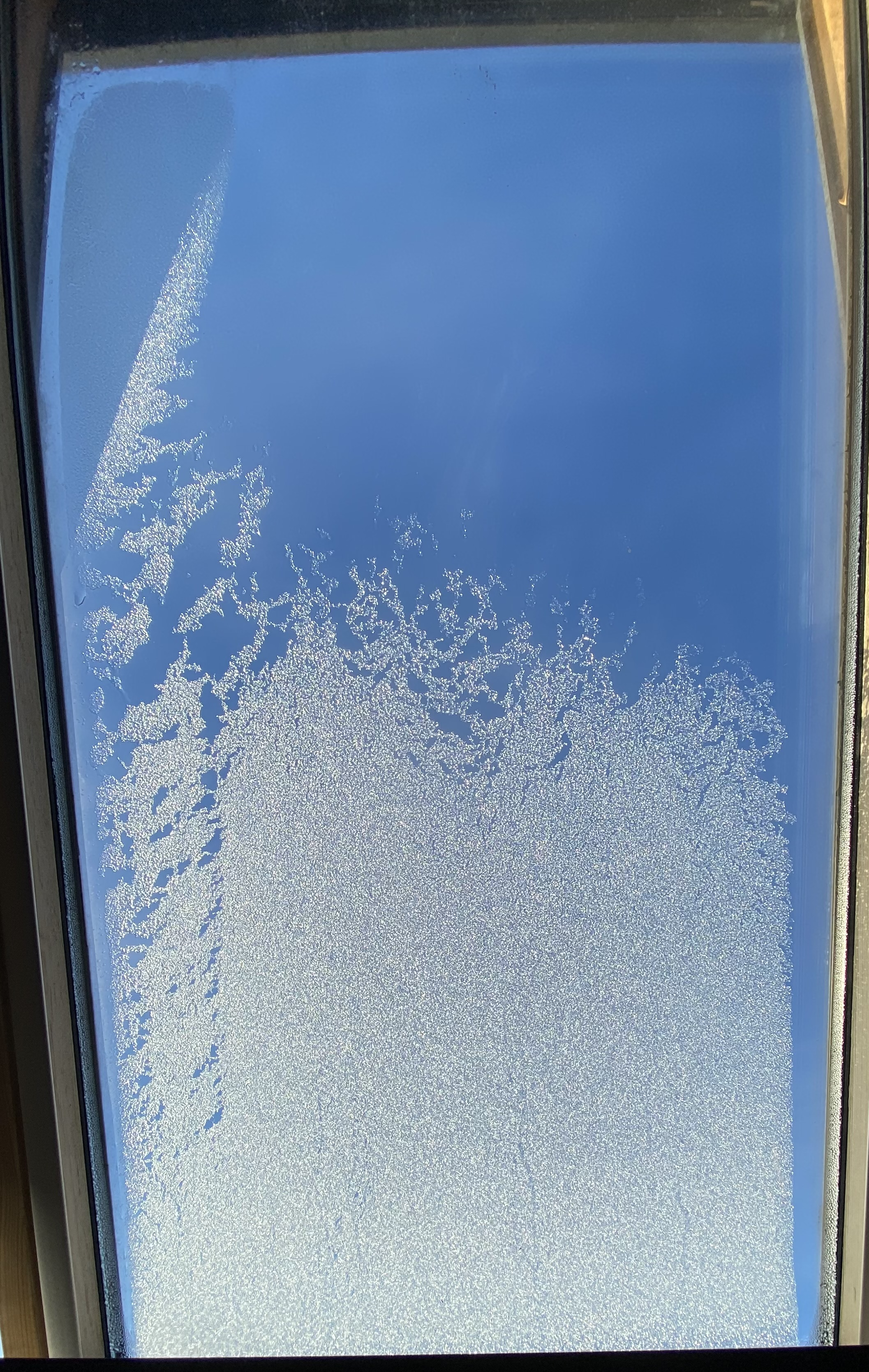 New lights and flowers in the Quadrangle.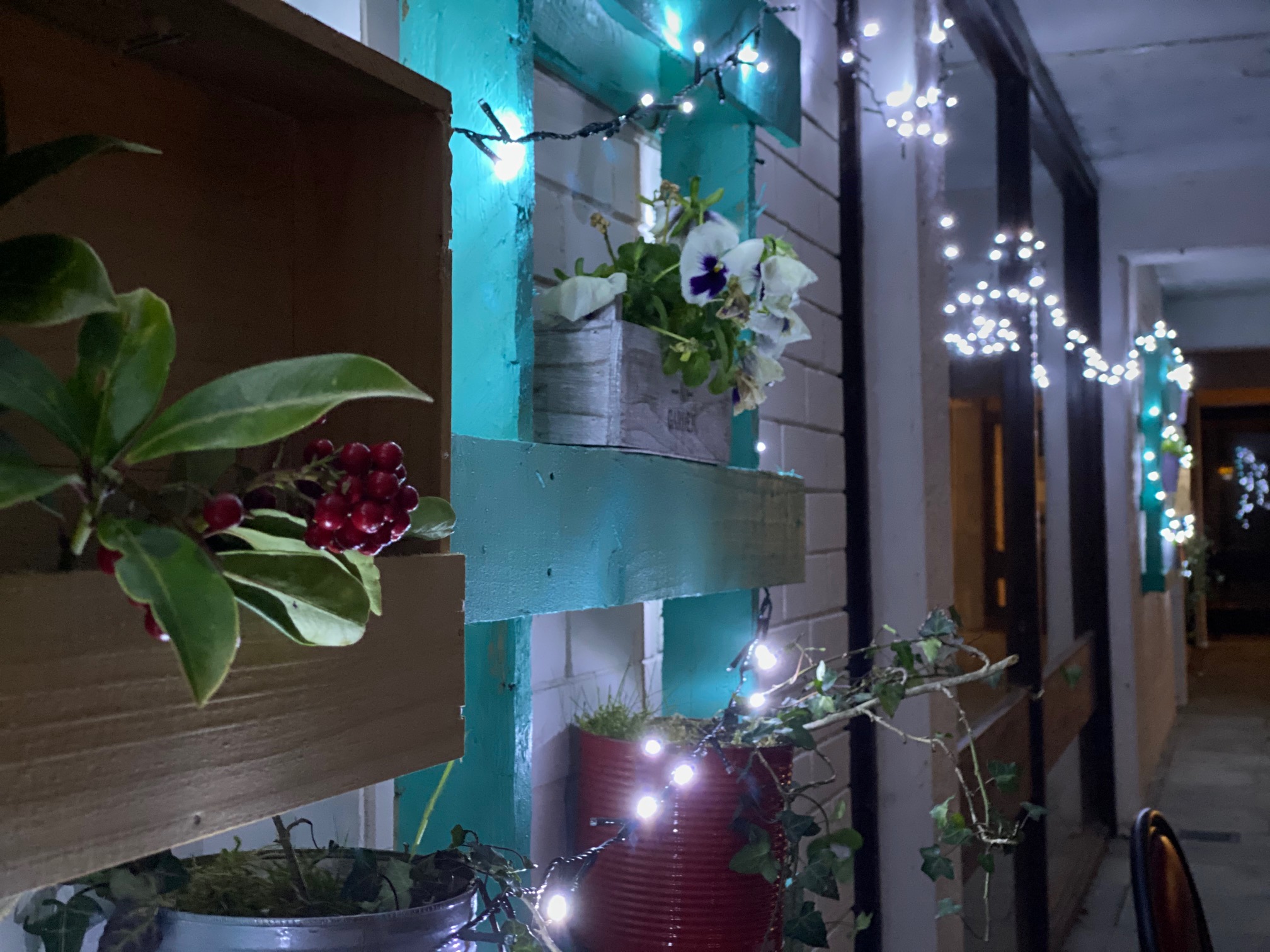 Live-streaming for the SVDs.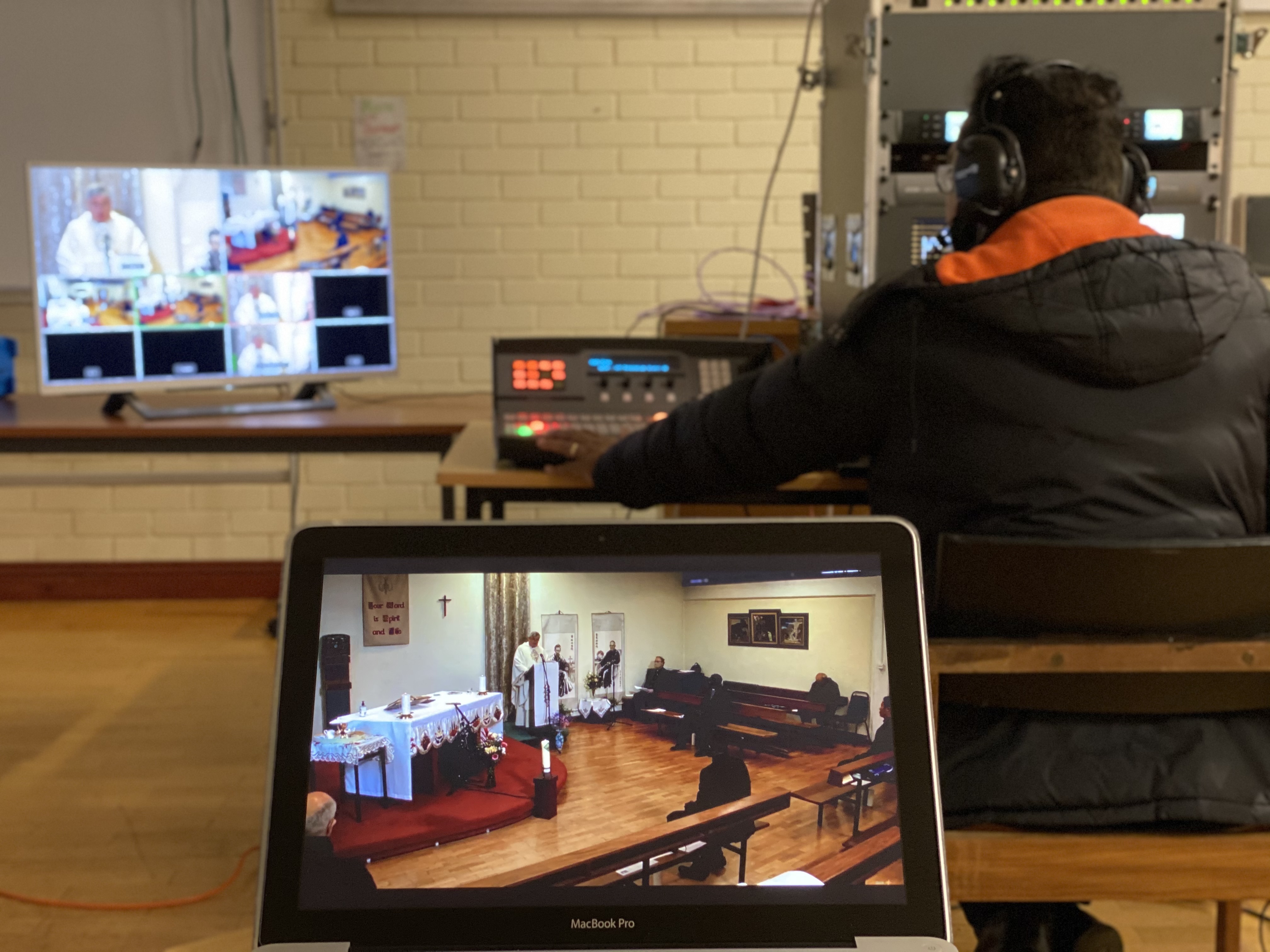 Switching around studio lights and curtains and cameras