In keeping with tradition of our blogs being written halfway through the month, here's our January blog; with a little look back to the end of December and what we've been up to since then.
Hopefully all your Christmas plans went as well as ours - we were truly blessed with our Eurovision Midnight Mass broadcast from Galway Cathedral (if you missed it, you can see how it looked to those across French-speaking Europe below)
From the Bishop and the congregation to the stunning choir and their organist/conductor Ray O'Donnell, it was both a privilege and a pleasure for us to be able to celebrate Midnight Mass from Galway. It was a particularly special event for our sibling duo Seamus and Ita Callagy, as their Great-Grandfather lived around the corner on Nun's Island, and their Grandfather and father lived on Presentation Road for many years - so many years that their father remembers watching the Cathedral being built!
From those at the Cathedral to all those in the congregation afterward, the welcome and warmth we felt truly embodied the spirit of Christmas - even the weather was kind to us, bright blue skies for rigging the day before, and a crisp clear sky as we de-rigged and left the Cathedral at 2am.
We all took a week off after that and began the New Year back at the offices, getting straight to work by demolishing the few Christmas chocolates that remained, and planning for 2020.
We have a busy year ahead already, with several live-streams and broadcasts, as well as some filming and editing jobs on hand. Combined with the return of the TY students and the Maynooth University students, the Christmas break feels very far behind us already!
We were delighted to be able to attend the launch of Peadar King's exhibition of "50 Countries, 50 Stories" mid-January, which is on in the Kevin Street Library until January 31st. It's a series of stories taken from Peadar & KMF's tv series "What In The World"; a series which we've had the privilege to have worked on often over the years, most recently editing the 2019 series which was broadcast on RTÉ last year. The series looks at different aspects of life in countries like Syria, Iraq and Palestine, to name but a few. You can find out more about the exhibition here (
https://www.rte.ie/culture/2020/0116/1107909-in-the-picture-what-in-the-world-50-countries-50-stories/
)
Alternatively, you can buy Peadar's new book, "War, Suffering; and the Struggle for Human Rights",
published by Liffey Press
in which Peadar looks at the human stories behind the larger conflicts, giving a voice to many of those whose tales would rarely be shared.
Finally, as the end of January approaches, we've created a new LinkedIn page, so if you're inclined, you can keep up to date with us on there too via this link:
https://www.linkedin.com/company/kairos-comms
We'll be posting short videos and posts that look at all aspects of media, from pre-production to sound editing to figuring out what brand of biscuits works best for an edit...all the important elements of media work really! So if there's anything you'd like us to cover, be it researching, editing, filming... any element that you'd like to know more about, just drop us a line at info@kairoscomms.ie and we'll try to cover it!
Ray O'Donnell taking in the view just before we went to air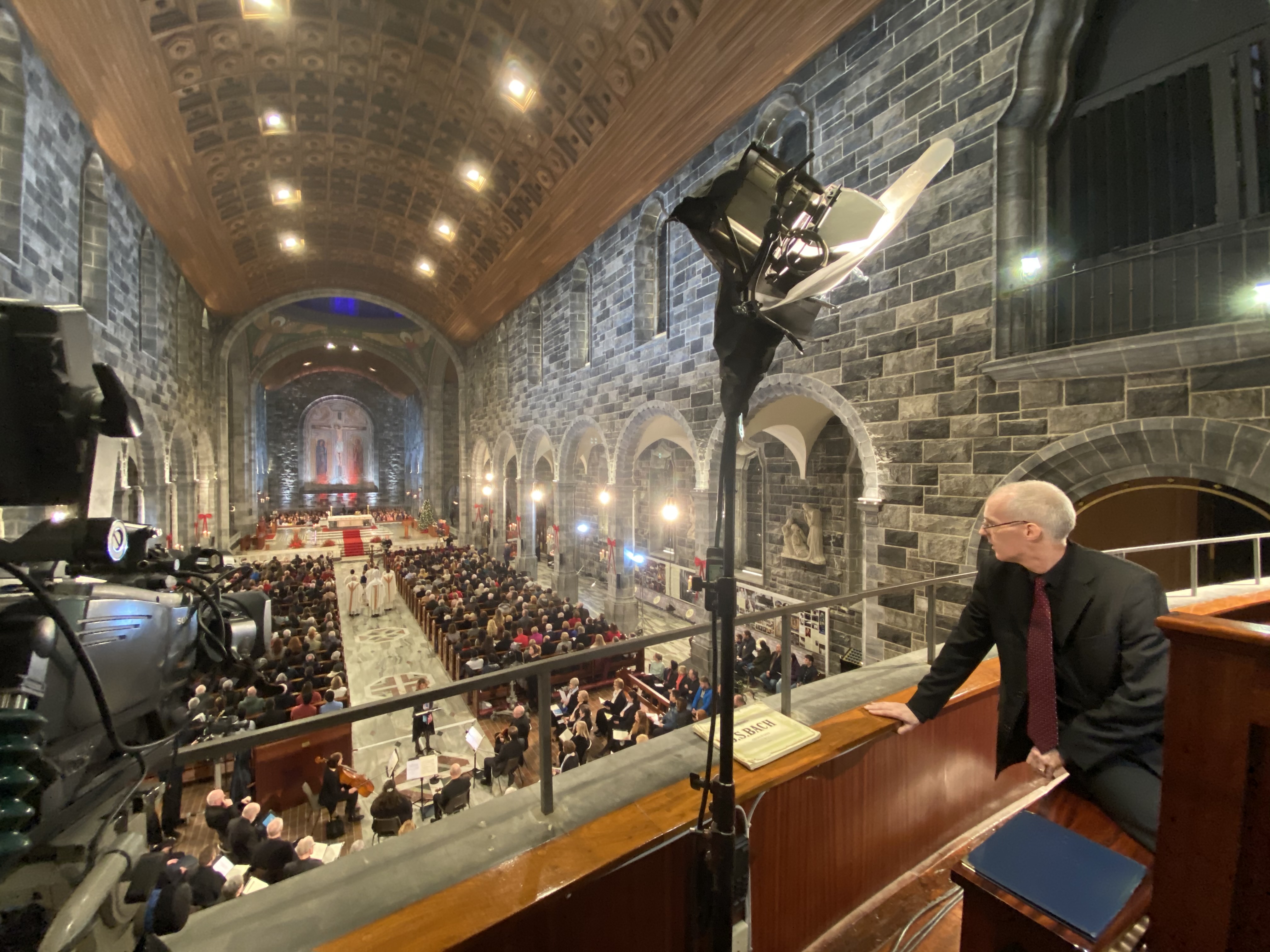 Smiling Sibling Selfies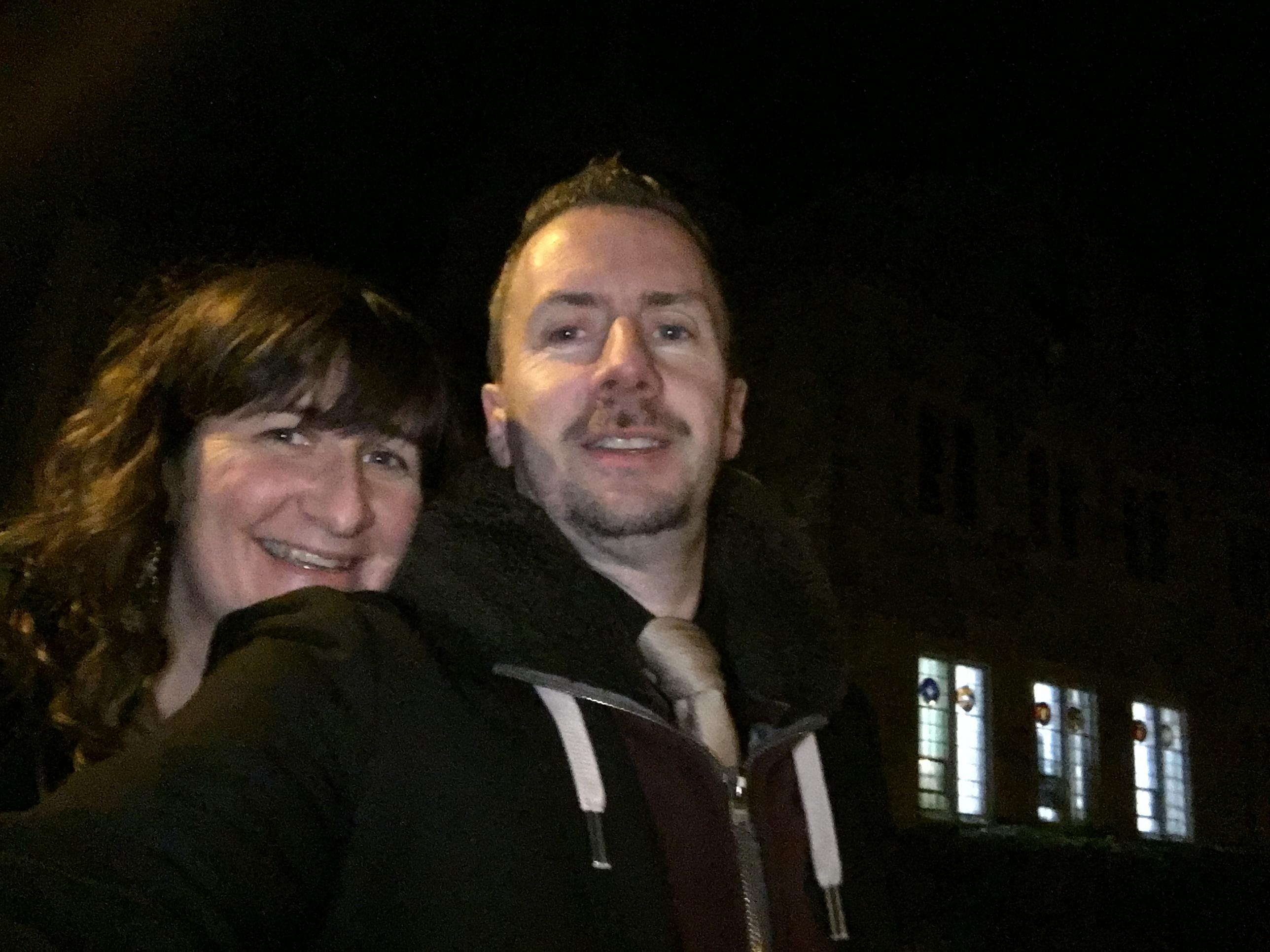 Launch of Peadar King's exhbition & new book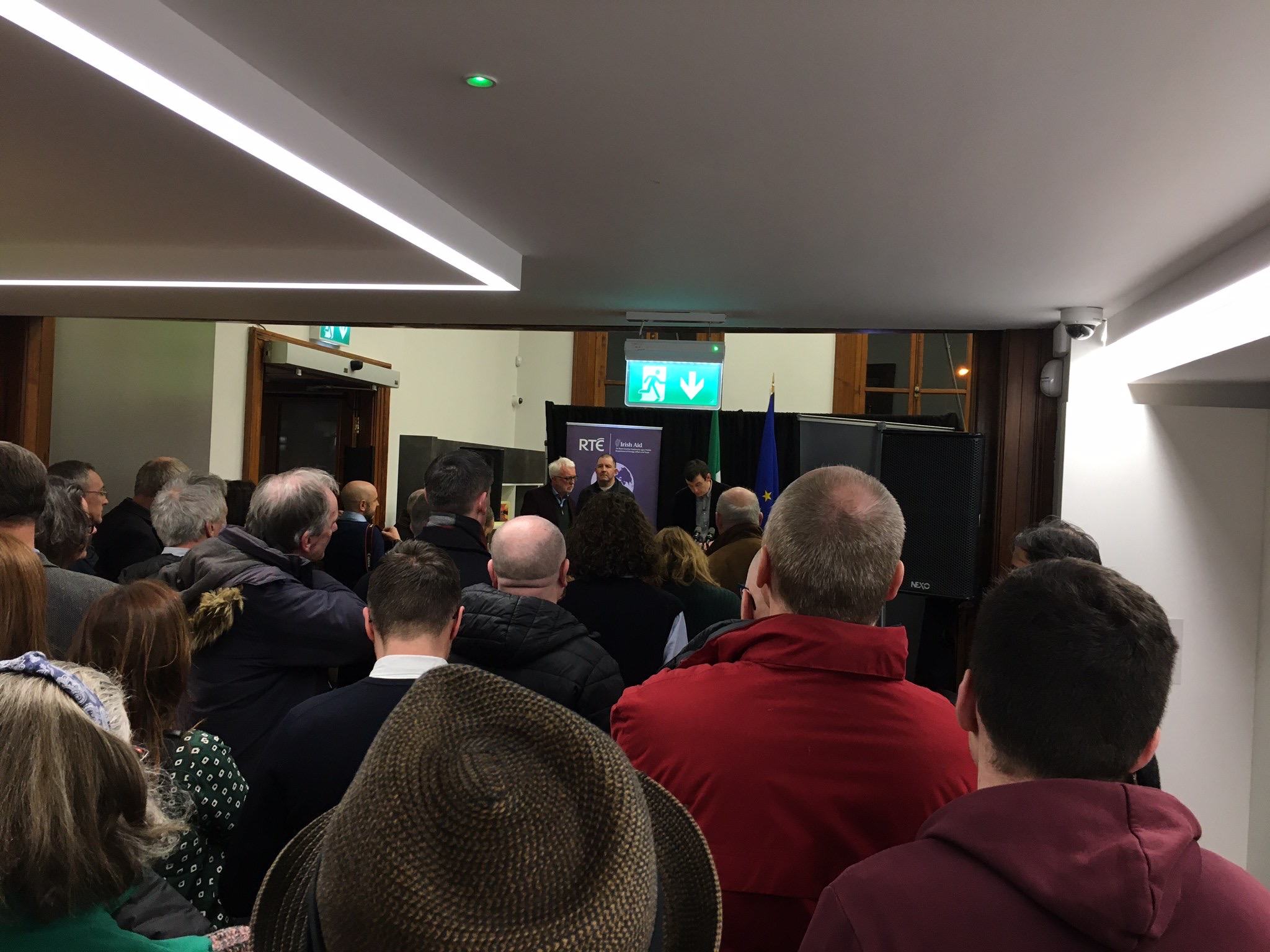 The return of the TYs!