Did anyone see the summer of 2019? The last we saw of it, it was approaching as we tidied away the remnants of the student work and cleaned the studio. Now all of a sudden, it's disappeared, and we find ourselves preparing all the bits & pieces for the students whilst sorting out the studio for both rental and the return of the TY students too. I suppose that's a good thing, as it means we've been busy over the summer months!
Our OB has taken a few spins around the country, most recently to Gowran Park for the Festival of Speed, where Seamus spent the afternoon trying to keep a camera steady in a rally car, traveling at speeds of upto 110mph! (You can see what that experience was like for him via Brian Arnold's
twitter post
!)
Our studio (and corridors, and offices and doors..) have been given a bit of a revamp lately as they're being utilised as several different sets for another programme which is being shot around the Kairos campus - once it starts to air, all will be revealed....but we can give you a sneak peak of the new coats of paint that have made their way onto various parts of the building!
We managed to re-create our TV studio in another room in the building, thanks in part to our wonderful BlackMagic cameras, small broadcast unit and the ingenuity of Ger, Ita and Seamus. As we were renting out our main studio, we created a whole new (ok, close to new) tv studio with 4 full sets in Media 5, as well as an external control room for the Director, Vision Mixer and entire control room team - incl. Sound Ops! We were working with a group of young adults from a local ETB who came in to make their own TV programme...featuring everything from in-studio live musical performances, to external news reports about the longest ever running game of Dungeons & Dragons, the show they created was incredible! You can see some pictures of the sets from the day below.
We've had the pleasure of working again with Knock Shrine on their TV ad for this year's Novena, as part of their 140th celebrations - Seamus spent a sunny day filming around the gorgeous grounds and sampling the famous Mayo hospitality! (You can take a look at that ad on the
Knock Facebook page here.
)
We've been working on storyboards and edits with our close neighbours
Trócaire
, on a short series of videos for their latest Instagram & Facebook campaigns which are due to be launched next month; and we've also been working with our literal next-door-neighbours, the SVD, who celebrated 80 years at Donamon Castle this year.
Other than all that...(!) it's been fairly quiet. September brings with it not only the return of many Maynooth Uni.
Media Studies
students to our clasrooms, but also the live-streaming of 5 days of Graduation ceremonies, as well as several corporate shoots and edits; and the return of the TYs to our newly revamped TV studio....we're looking forward to seeing what else the month will bring!
Some of the set-up for our "new" studio in Media 5.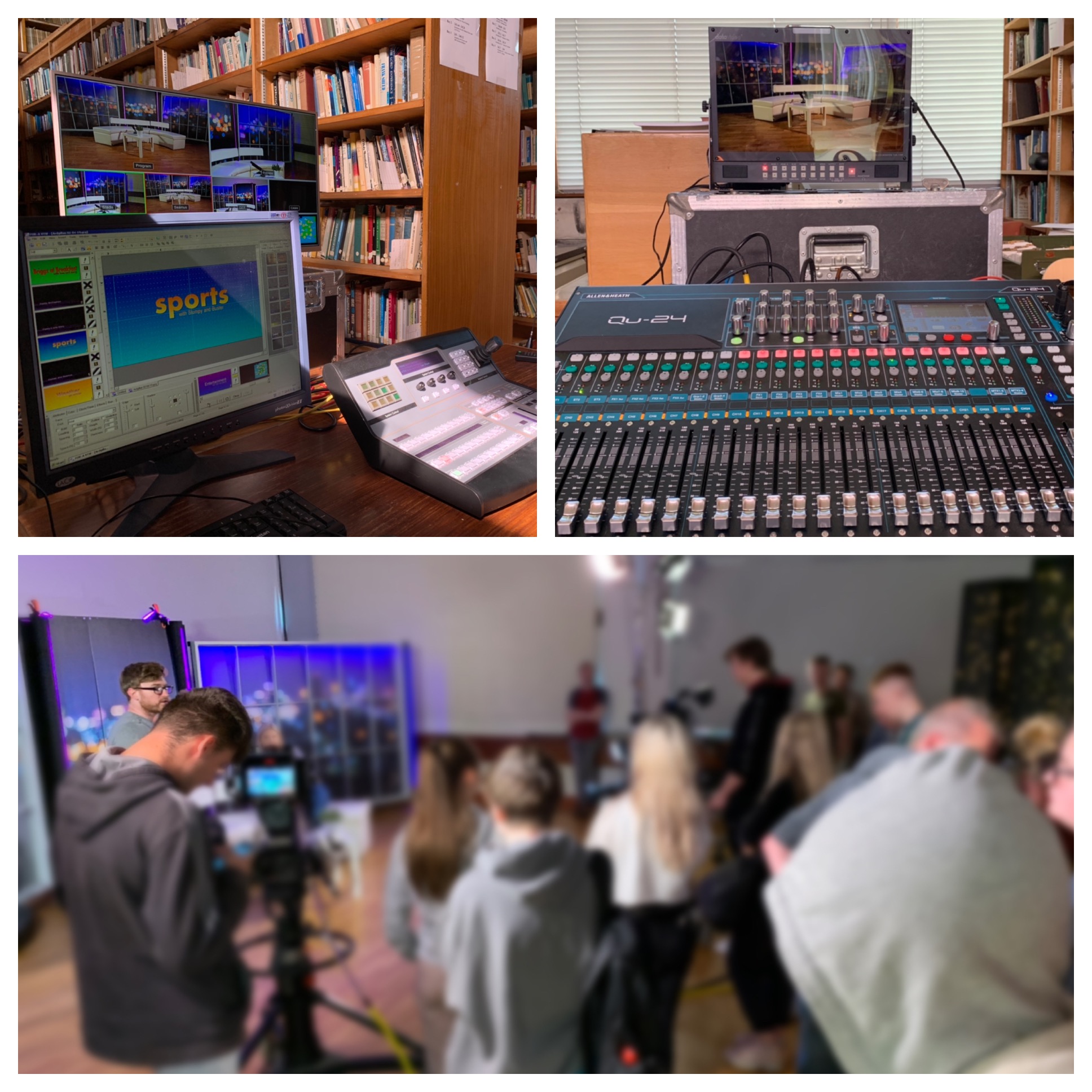 Kit check before Gowran Park.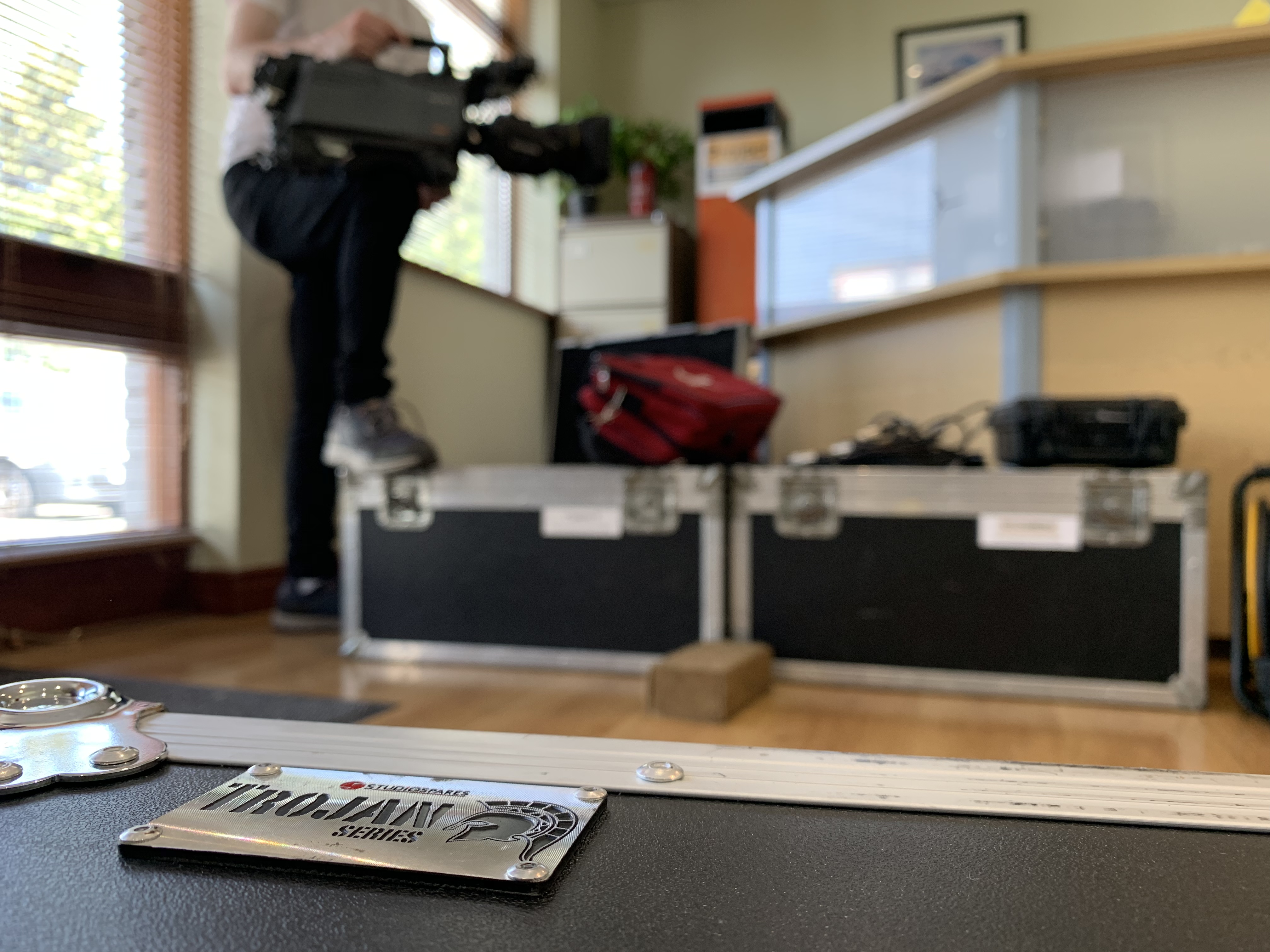 Ger working on Trócaire edits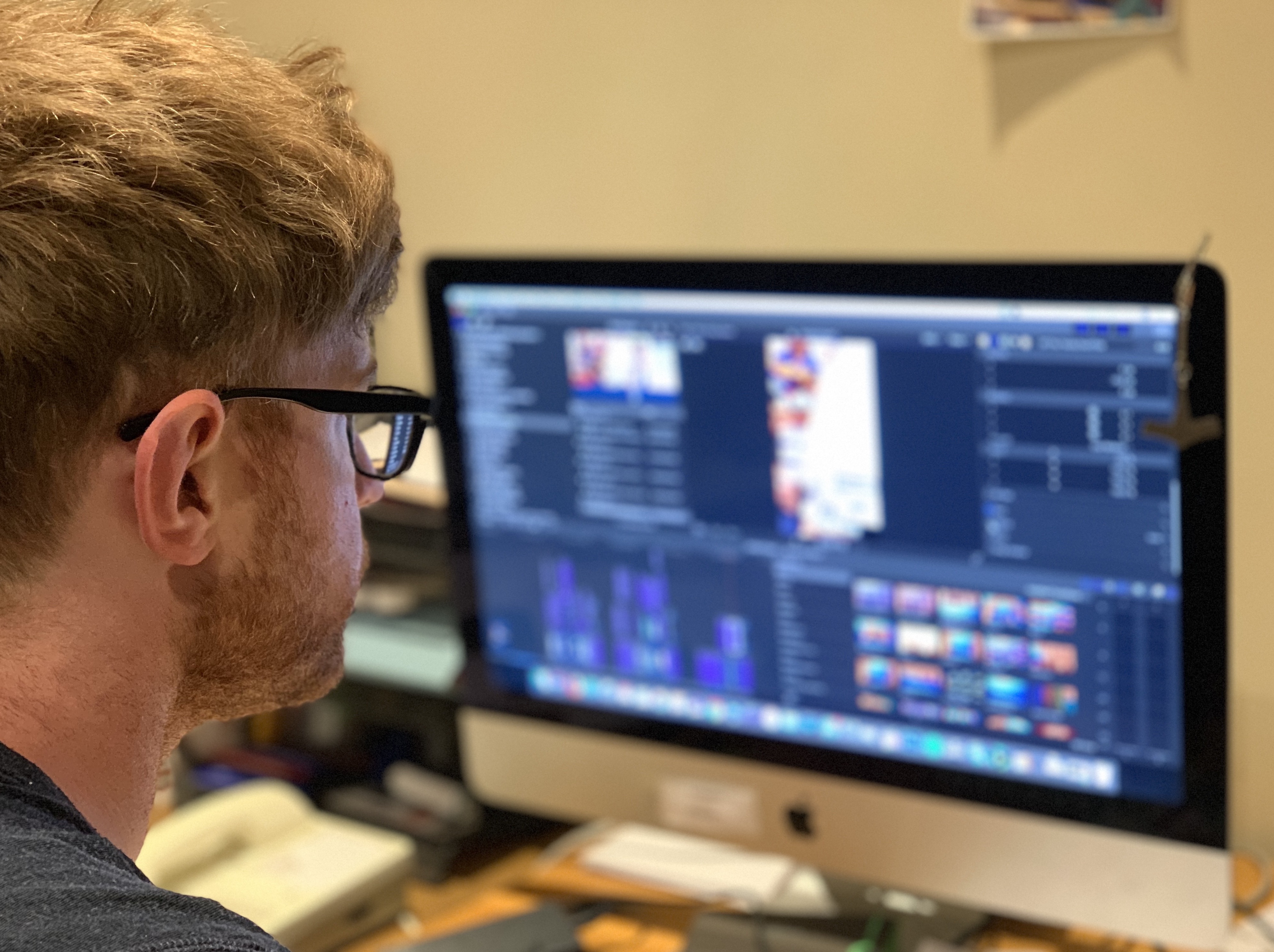 Shiny freshly painted and varnished studio doors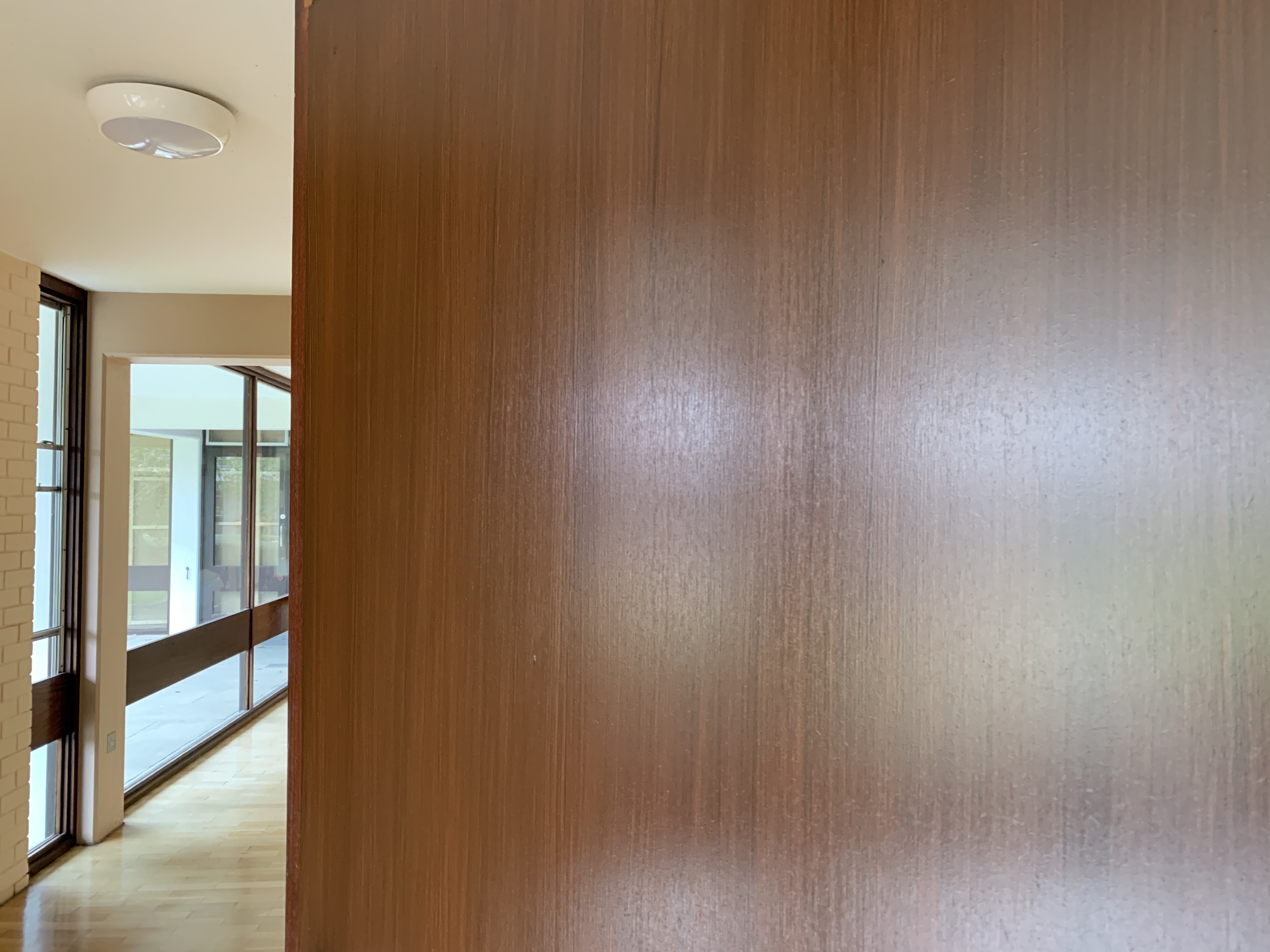 The exterior of the new set in our studio....